What is the difference between Stand-up Pouch and Flat Bottom Pouch?[Food Packaging]
1. What is Stand Up Pouch?
Many on the Internet are defined as Stand Up Pouch Bags, which can stand on their own without relying on external support. According to our experience, stand up pouch is also called doypack bag, it can do with different material and size use for many industries. Such as food, chemical, pet food, liquid, agricultural and electronic.
2. What is Flat bottom pouch?
Flat bottom pouch is also called box pouch. Its bottom is flat, and there are eight edges in total, so it is also called eight sealed bag. There are 4 sealing edges at the bottom and 2 sealing edges on the left and right respectively. Flat bottom pouch is the newest type of flexible packaging,you can see it from everywhere in packaging market or supermarket.
3. The difference between stand up pouch and flat bottom pouch?
After the previous description, the difference between the two is very obvious. First of all, the bottom of the stand up pouch is not flat; Second, the number of edge seals is different, there are four for stand up pouch bags, and eight side for flat bottom pouch bags; Third, the number of display surfaces is different, there are only two for stand up pouch, but five in flat bottom pouch.
On the whole, Flat bottom pouch bags are more superior, more three-dimensional and more stable than stand up pouch, while the cost is more expensive and the technical requirements are higher.
Although the stand up pouch is different from the flat bottom pouch, and the cost is also cheap or high, they are all Food Packaging Bags. It depends on how you choose. No matter you choose the stand up pouch or you want to seal the bag with flat bottom, Gonfor package can be carefully designed and made with high quality for you.
STAND UP POUCH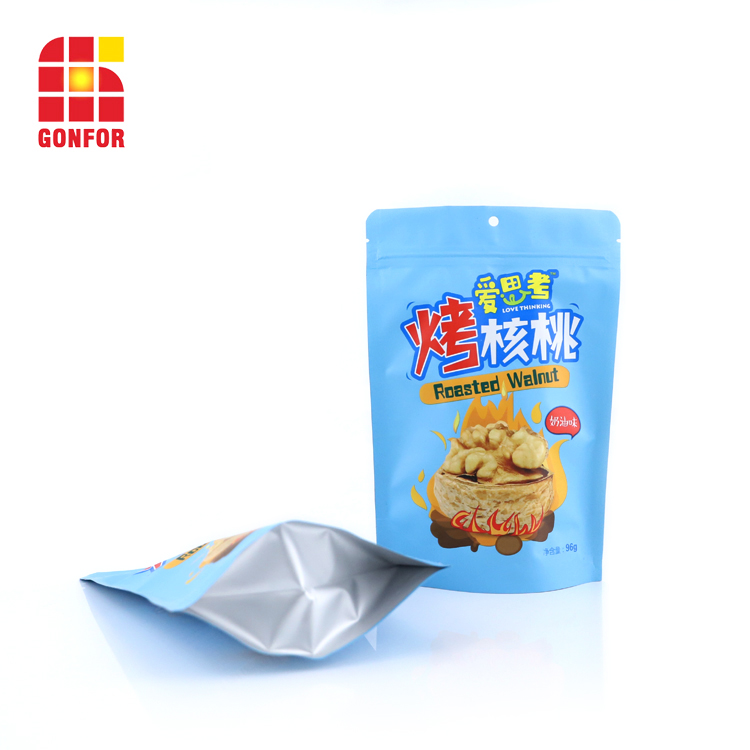 FLAT BOTTOM POUCH